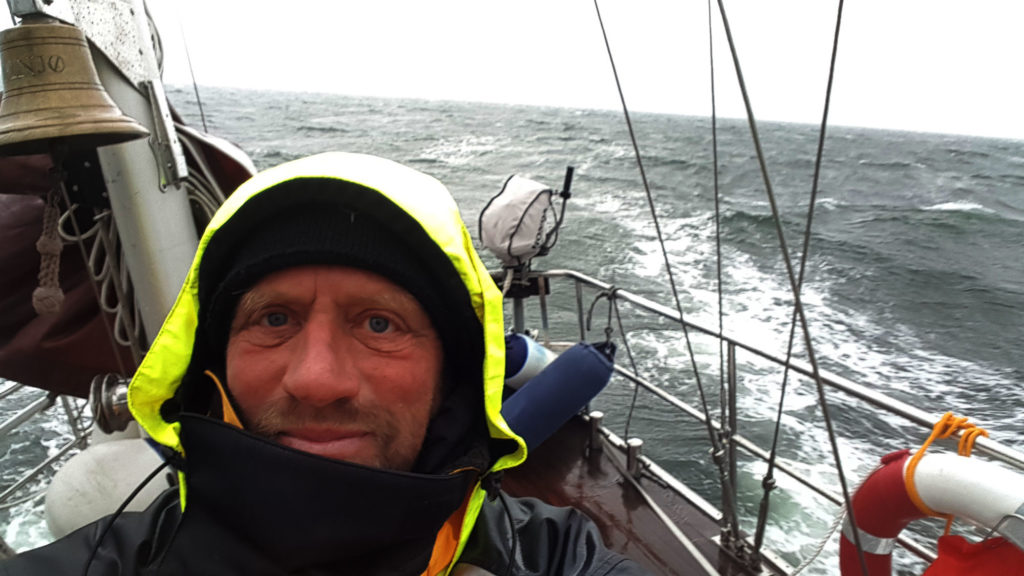 Reinhard Kramm
Sniffed sea air on the Alster and the North Sea, but did not set foot on his first yacht until the tender age of sixty.
Packed his backpack countless times. For more than 50 days he carried it below the rim of the Grand Canyon. Through deserts of southwest USA and Namibia. Over swamps and hills of southwest Tasmania and Vancouver Island. And, of course, over passes and peaks of the canton of Graubünden, his home.
The older he got, the heavier the backpack became. And the question of what was still missing in his life to be a good life.
The decision was made for the 35 year old steel ketch REYKJA and for the high seas as living space. Five years of preparation, countless certificates, literature studies, websites, magazines. Since summer 2020 REYKJA and Reinhard make seas and harbors unsafe.
An ex-journalist he is used to sell sailor's yarn as reality. An ex-ethicist he is fascinated by dilemmas and problems. An ex-theologian he believes that even in a decrepit sailboat there is a good core. The blog tells the stories.