Tomorrow I want to cast off the lines in Tazacorte. Dominica is calling: 5,000 kilometres, four weeks at sea. I am looking forward – and not looking forward. Because I can't estimate what's in store for me. Living with uncertainty is an ambivalent state.
REYKJA lay in the harbour of Tazacorte for four months. My maintenance list was twenty-eight items long. Only once did I have to hire a handyman (to replace a seacock I lacked tools and probably also the strength).
Investment in safety
Once again, I invested massively in the safety of the vessel: A high-resolution radar on which you can set up an alarm area. Radio with built-in GPS. Second depth sounder as backup. I screwed mounting points for the emergency tiller, replaced two bilge pumps, supplied the satellite phone with external aerial, got the weather report working, and, and, and.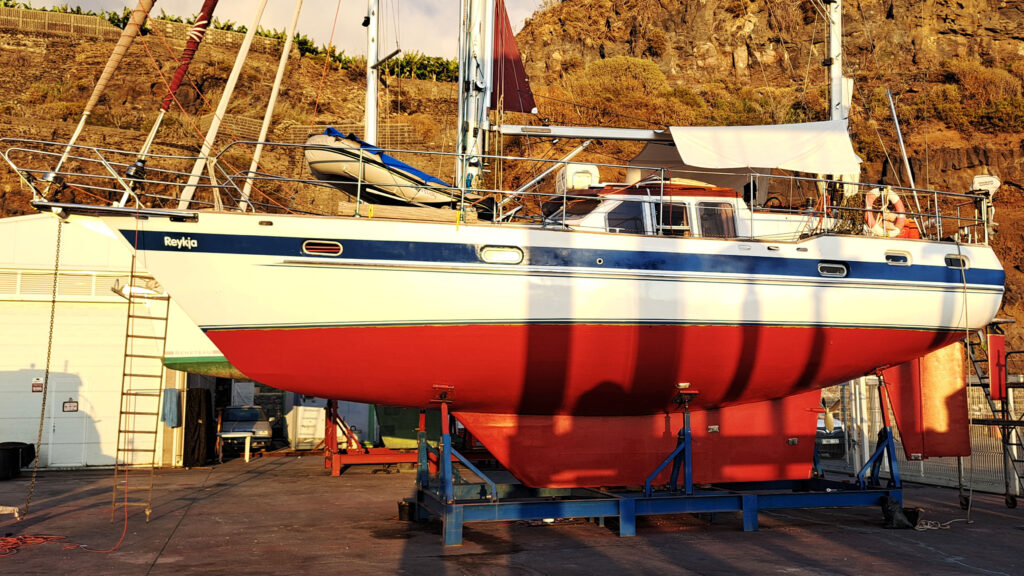 Many consider the Atlantic passage from the Canary Islands to the Caribbean a beginner's tour – a kind of Mount Everest with a mountain guide, sherpas and oxygen. Ideally, trade winds blow from behind, blowing and pushing you friendly and steadily into the Caribbean.
In reality, the weather map has been showing a completely different picture for several weeks. Low-pressure areas are moving across the Azores, the trade wind has partially collapsed. There are large calm zones on the route, or strong winds with seven Beaufort from the front and waves from the side.
Noticing uncertainty
That's what my journey could look like. And in the uncertainty there are questions: Can I react appropriately? Do I have enough know-how for all situations? Is the vessel reliable?
Only the journey can answer these questions. Uncertainty may inspire people (especially men). But it can also cause fear and prevent the great departure.
You need a moment when you close your eyes, give uncertainty a place at the back of your mind and say: Cast off the lines.